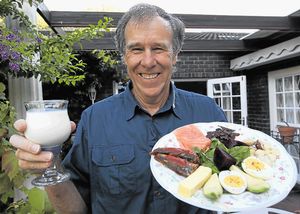 Tim Noakes has announced that Cape Town will host the first-ever international low carbohydrate conference in February next year.
Noakes is co-author of the immensely popular The Real Meal Revolution, a recipe and lifestyle plan book that advocates the low-carb, high-fat banting diet.
The Real Meal Revolution has brought Noakes and his co-authors Sally-Ann Creed, David Grier and Jonno Proudfoot in for as much criticism as they have received praise, although Grier said recently that he believes "the greatest thing that that book has brought to the South African table as an ingredient, is the discussion and questions of why, how, and what does food do to us".
(Visited 26 times, 1 visits today)