Honourably discharged veteran of the Korean police action and a former Gunnery Sergeant US Marine Corps. In civilian life he obtained his bachelors degree in engineering at Cal Poly and did extensive graduate study in control systems engineering at USC and managed his own engineering research and development consulting firm until retirement.
This retirement, at age 65, was precipitated by a severe case of classic Type II Diabetes. When it became clear that the medical community does not cure this disease, Thomas undertook another research project in the scientific literature to find a cure for it himself. After successfully reversing his own Type II Diabetes he went on to write "Insulin: Our Silent Killer", a "how to" book that shows how many can cure their own diabetes. It was at this point that he began to wonder why the "cure" word seems to have been deleted from the medical vocabulary.
Thomas is currently busy full time researching the nature of the health care business, doing radio shows, maintaining his website  and writing articles to get the word out about health related issues.
Married, father of four, grandfather of eight, he resides on a small farmstead in rural Loveland, Colorado where he and his wife manage a small goatherd, raise chickens and generally try to live a quiet and productive life.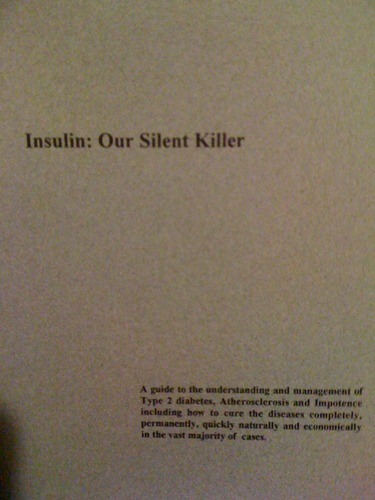 (Visited 46 times, 1 visits today)