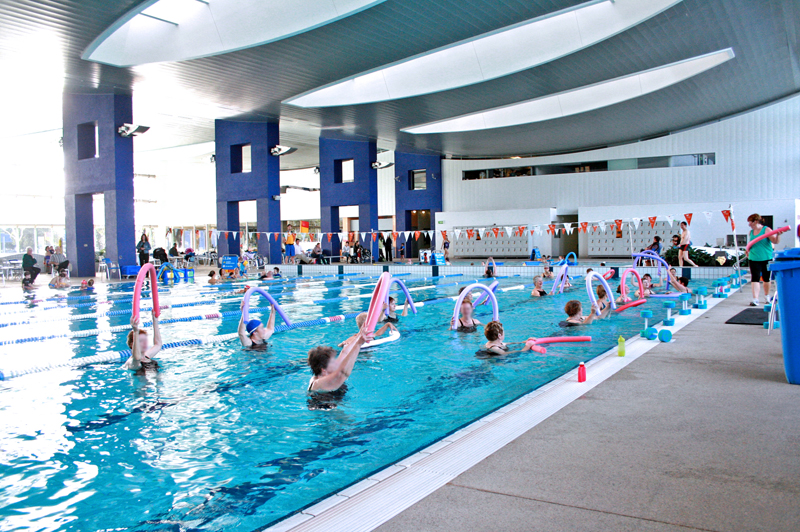 With temperatures in the 90s, people prefer to stay indoors instead of exercising in the heat.
To beat the heat and get in the daily 30 minutes of exercise, swimming or other water exercises are ideal options. Water-based exercises provide a plethora of health benefits.
They're helpful for everyone, but especially to individuals who are overweight, are seniors or those with joint problems.
According to the Centers for Disease Control and Prevention, water-based exercises improve the use of affected joints and decreases pain of people with arthritis. People with rheumatoid arthritis have more health improvements after participating in hydrotherapy than with other activities, according to CDC reports.
Working out in water places an upward force on bodies, or buoyancy. It creates a lesser pull of gravity, feeling as though the body weighs 90 percent less in water than on land. The water offers support and improves strength and mobility, an important benefit for people in rehabilitation.
(Visited 46 times, 1 visits today)