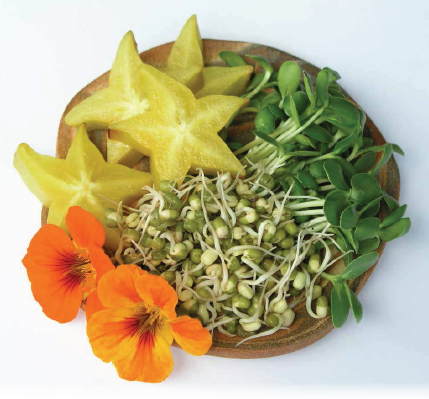 Sprouts are very special. Sprouts are live food, comprising essential and balanced nutrients for alive people, as life proceeds from life. Life and health go together. Good health is precious. A lass I was speaking with, summed it up so well, saying, "Our body is such an exquisite gift". What a wonderful and thought provoking statement. Every person needs to work at maintaining health, therefore, we need to learn all we can about nutrients and how the body functions.
My interest in sprouts began over 30 years ago, when I read a riddle that fascinated me. It caught my attention and started my
interest in wanting to learn all I could about sprouts. The riddle went…
What will:
• grow in any climate at any time of the year
• that requires neither soil or sunshine, but is still rich in
vitamins and minerals
• has not been subject to chemical sprays while growing
• is extremely economical and in preparation has no waste
• rivals meat in nutritive value
• can be grown indoors within a minimum amount of
space
• multiplies 400% or more in 5 days
• matures in 3-5 days…
the answer… sprouts!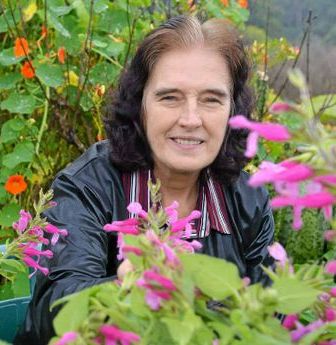 Isabell Shipard's passion is herbs, and she loves to inspire and share the joys and wonders of natural herbs.
For over 30 years, Isabell and her husband Derrick, have lived on their picturesque farm at Nambour, Queensland, and grown and distributed herbs on the Sunshine Coast and by mail order.
Their large collection of culinary and medicinal herbs, spices, fruit, rare edibles and seed varieties have been sought after by gardeners throughout Australia and internationally. They have supplied herbs for cooking demonstration by 'The Naked Chef' Jamie Oliver, and displays for international expos.
For over 10 years, Isabell was a guest on ABC radio Coast FM for the popular segment, Herb of the Week. Isabell has assisted universities and botanical gardens in sourcing plants for display and research.
Click this link to get the magazine where you can read Isabell's full article
Visit Isabell's Website
Like Isabell's FB Page
Follow Isabell on Twitter
(Visited 139 times, 1 visits today)