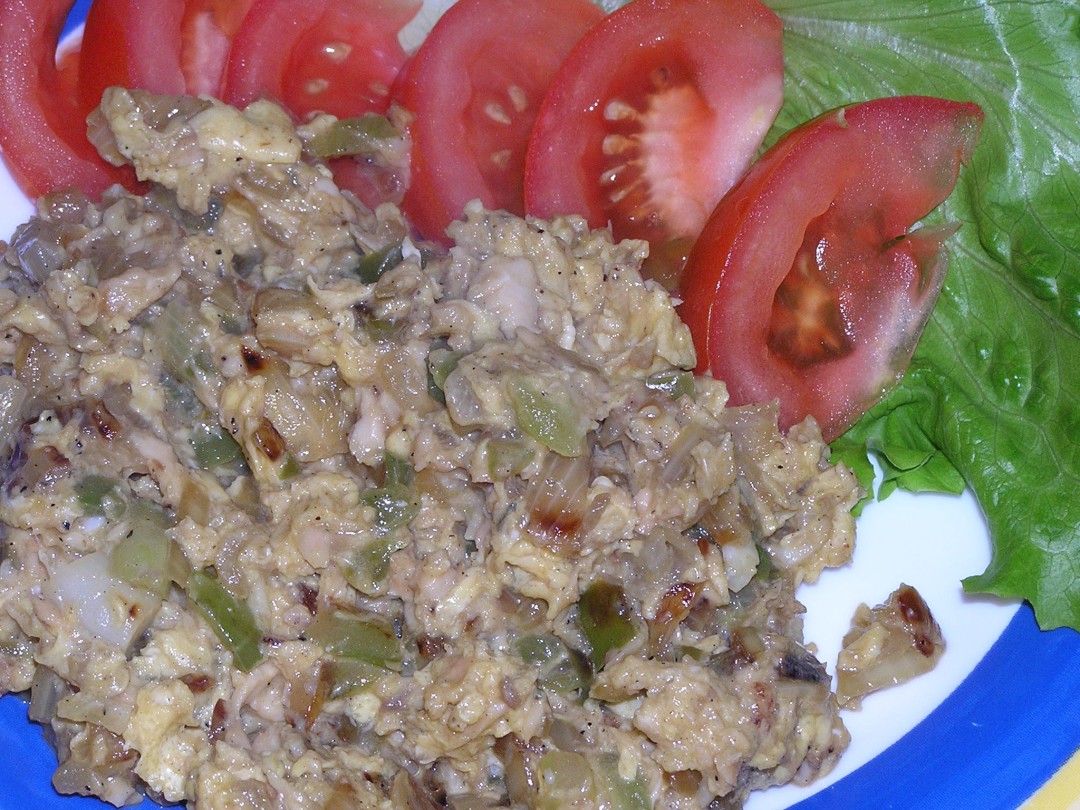 [columns] [column twothird]
This Menu is for 4 People. It is suitable for people on ALL stage of a low carb Program
A lovely light meal for when you just want something quick and tasty.
INGREDIENTS
6 Medium Eggs
200g or 8oz can smoked salmon
3 tsps milk
1 small onion, minced
1 green pepper, finely chopped
100g or 4oz strong cheese, Grated. Mature cheddar is ideal
1 clove garlic, minced
50g or 2oz butter
Salt & pepper
2 Sliced tomatos, Lettuce & grated cheese to serve
DIRECTIONS
Melt the butter in a large pan, when it bubbles add in the onions and green peppers and fry until the onions begin to soften.
Add in the garlic, fry for another 30 seconds to 1 minute, then flake in the salmon. Continue frying for 2-3 minutes.
Beat the eggs & milk, salt & pepper together in a large bowl, and once the onions, peppers & salmon have thoroughly heated through, add the egg mixture and cook until firm.
PUTTING IT TOGETHER
To serve: put all the ingredients neatly on a plate, place a few fine slices of tomato around the edge and sprinkle cheese over the top, and serve.
Here's the link for more delicious and easy to cook FREE low carb recipes
(Visited 42 times, 1 visits today)