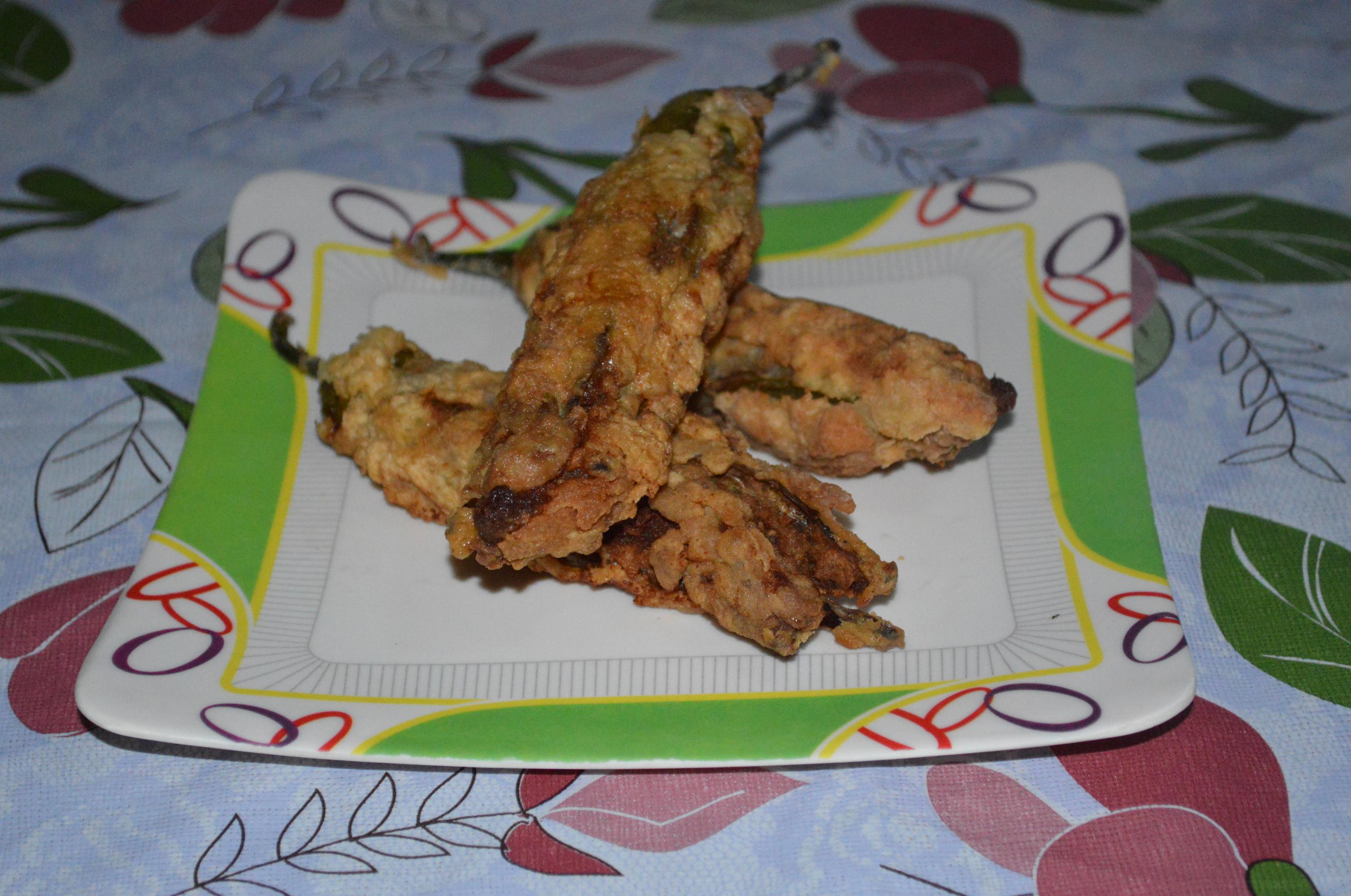 Minced pork stuffed with cheese and covered with spicy jalapeno peppers then fried golden brown.
Low carbly delicious!
Ingredients:
• 1 pound minced pork
• 3 eggs, beaten
• 10 pieces jalapeno pepper
• 1 cup almond flour
• 20 slices of cheddar cheese (100 grams)
• 1 tsp salt
• 1 tsp ground pepper
• Coconut oil for frying
Directions:
Heat 2 cups of water. Once boiling, drop the jalapeno peppers and blanch quickly.
Transfer peppers in a plate and cut to make 4 slits.
Pull out the vein that bears the seed and soak in water. Set aside.
Season minced pork with salt and ground pepper and mix well.
Next, get a handful of minced pork and lay them flat in your palm.
Take 2 pieces of cheese and lay them in the middle then fold the minced pork to cover the cheese.
Take a piece of cut pepper and place the minced pork inside.
Roll the stuffed pepper into the almond flour and into the egg and again into the flour.
Put in a plate and repeat  the  procedure until you run out of minced pork or pepper.
Heat oil in a frying pan and cook stuffed peppers until golden brown on all sides.
Put in a serving dish and serve immediately.
Makes 10 Pork Mince Dynamites
Nutritional Value per piece
Energy               |   214.3 kcal
Protein              |    12.7 g
Carbs                |     1.4 g
Fiber              |     0.7 g
Fat                  |    16.8 g
Water                |    57.1 g
Download the magazine to see the step by step instructions with picture
(Visited 79 times, 1 visits today)