Is an author, lecturer, researcher and nutritional consultant.
Dr. Appleton received her Bachelor of Science in Foods and Nutrition from U.C.L.A., her Ph.D. from Walden University with honors in Health Services. She has given lectures all over the English speaking world, and has appeared on more than 600 radio and television programs throughout the U.S., England, and Canada.
Her discoveries about sugar and other common diet mistakes led to her first book Lick the Sugar Habit, which is still chugging along as a 25-year bestseller. Six more books have followed. Her latest is Suicide by Sugar. Dr. Appleton has also encapsulated her life's work into the movie Sweet Suicide. She is semi-retired and living in San Diego.
You may contact Nancy via www.nancyappleton.com
or at her Facebook Page  – Nancy Appleton Books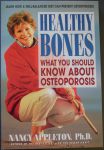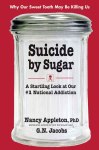 (Visited 47 times, 1 visits today)