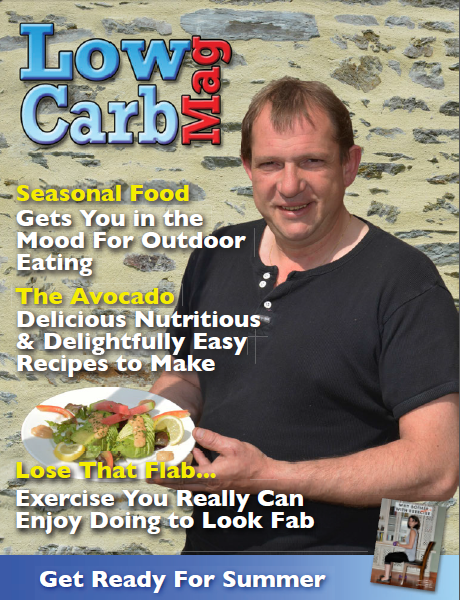 Buy now
There are loads in store for you in this issue, and we've really gone to town on the "Getting Ready For Summer" theme this time.
Summer is after all a time when you and I will probably be going out in lighter clothing and maybe even the swimsuit will be coming out – so we'll want to look our best. And if you're like me,!then winter just is not so active so I for one will be wanting to get back to being a bit more active.!
There are after all a few muscles that could do with a bit of 'firming up'. That's why you'll find a series of articles on how to start a whole range of alternative exercise activities – from bike riding to dancing and more besides.
Also, we're privileged to have some super quick and tasty summer recipes! from restauranteur and caterer 'par excellence' Laurence Martin. Laurence lives in Normandy, France and is the owner of a restaurant and catering business situated near the North Coast. He has generously taken time to tell you about some of his favorite dishes that are great anytime of the year but that can make those summer parties a little bit more special.
My mouth is watering just thinking about them.!
Author Scott Stevens is all set to let you know more about the effect booze can have on our fitness goals and Stanley Fishman kicks off the barbecue season as he takes you through the experience of cooking and eating a recipes from his second book 'Roast Pork with Mediterranean Myrtle, in the Style of Sardinia' simply delicious.
We've also got a new feature on the website where you can send in your questions about lowcarb, fitness, paleo and more. So not only will you get your questions answered – The best ones will appear in the magazine itself in a new section – coming soon – called 'Your Questions Answered'.
Have a great read and thank you for helping to make 'Low Carb Mag' the best magazine ever for lowcarbers…
(Visited 160 times, 1 visits today)