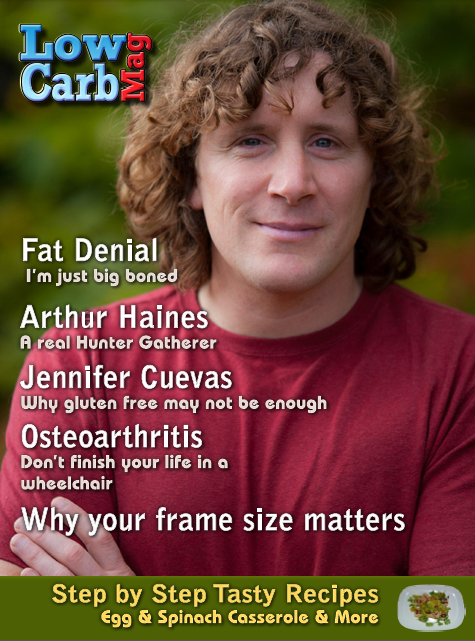 Where we get our food from can be one of the most important choices we make.
You probably already have made many such choices in order to make sure you get the food you and your family eat comes from the most natural sources you have available to you.
Well done for that!
After all, we know we will benefit the most by having the freshest and purest food we can find.
Our bodies were made to eat exactly that.
In this issue we have hunter gatherer Arthur Haines telling us about how we can get just that type of food and have it available to us all year round.
This month Alain Braux has put his GMO hat to one side for a while and is giving us the inside info on how bad food can be the cause of Osteoarthritis but can also be the cure.
Jennifer Cuevas shows us why being gluten free may not be enough as we have a sneak peek of next months interview.
Now, if you really are big boned you'll appreciate the article we have on why "Frame Size Does Matter" and you can also check out to see if anyone you know is using any of the excuses for not getting fit in "Fat Denial"
Plus you've got all our brilliant step by step recipes, this months festival, GMO watch and so much more.
(Visited 199 times, 1 visits today)