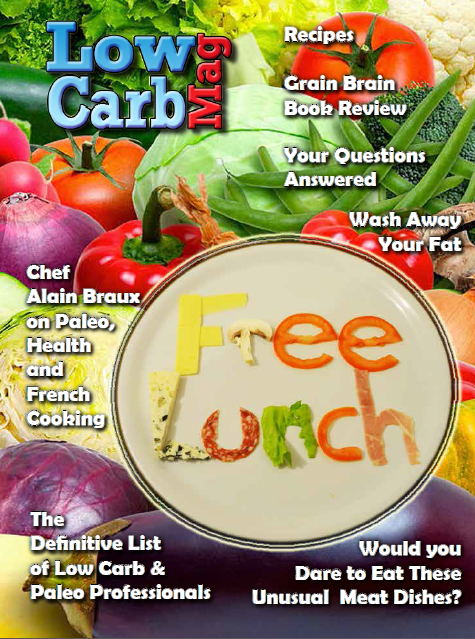 Buy now
We have got a great interview with chef and author Alain Braux who takes us into his world and tells us why he got involved in paleo and what it has done for him and of course what it can do for you.
You'll be seeing more of Chef Alain over the next few months – so watch this space…You have asked – so we've answered – literally in this case as our experts answer more of your most burning questions about low carb and paleo in the Q & A article.
You might have noticed that travel season is starting for some – especially those in the northern hemisphere wanting a bit of winter sunshine. It's those travels that have been the inspiration for our article on unusual meats. OK, so you might have tried wild boar; but what about ostrich or crocodile or even live food that bites back?
See unusual meats for more on that On top of that we look at the lighter side and revisit some of the old diet and weight-loss adverts of yesteryear.
Plus all the regulars such as our great step by step recipes and this month's exercises too.
(Visited 140 times, 1 visits today)