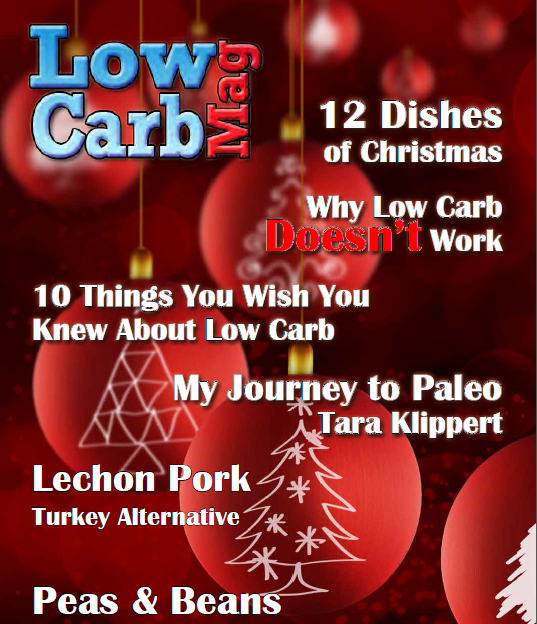 Coming up in this issue we've got quite a lighthearted look at the 12 Dishes of Christmas, many of which may leave your mouth watering. We will also look at an alternative to the Christmas turkey, the milk roast or the spit roast pig.
There's an inspiring article from Tara Klippert about how following a Paleo way of eating has helped fix some troublesome skin health issues. We've gone back over the archive somewhat and answered some of the 10 most popular low carb questions and we'realso getting a bit controversial – we're going to tell you why low carb just doesn't work.
Well okay we're not going to actually tell you why it doesn't work but we are going tolook at some of the ways in which we sabotage our low carb way of eating.
Plus our usual wonderful recipes and not forgetting an article on peas and beans.
(Visited 91 times, 1 visits today)