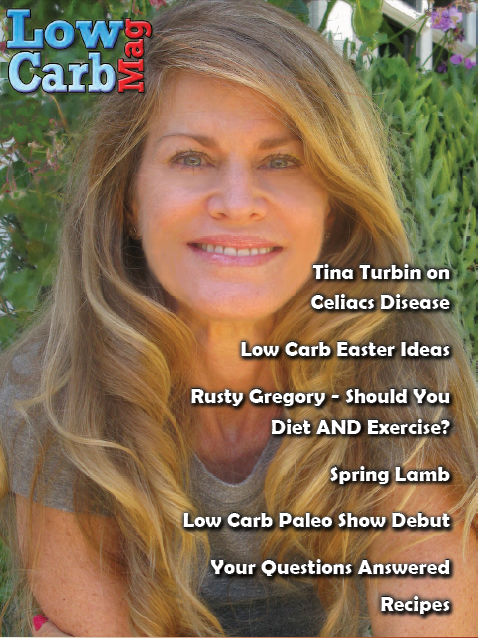 Buy now
In this issue we have a superb interview with Tina Turbin talking about celiacs disease and how you can use diet to overcome it. She was a really, really nice lady to interview – and she's got a huge amount of information for you – if you want to follow up on the links at the end of the article.
As it's that time of year we're also looking at the food for the current feasts – Easter and Passover or whichever other one you happen to follow. And even if you don't… I am absolutely sure you will still love the food that we look at in our articles on Lamb and Low-Carb Easter food ideas.
On top of that we've got an article from Texas Trainer Rusty Gregory who answers the age old question 'should we exercise when we diet'. His answer may surprise some of you!
But there's more… We look at how they got thin back in the 1920s, and also answer some of your most burning questions.
And yet more… We don't want to forget our delicious step-by-step recipes plus of course Why Bother With Exercise – which incidentally is starting again due to popular request.
So there have it…
A fun packed, information packed, April edition, which I hope you will enjoy reading as much aswe enjoyed putting together for you.
(Visited 129 times, 1 visits today)