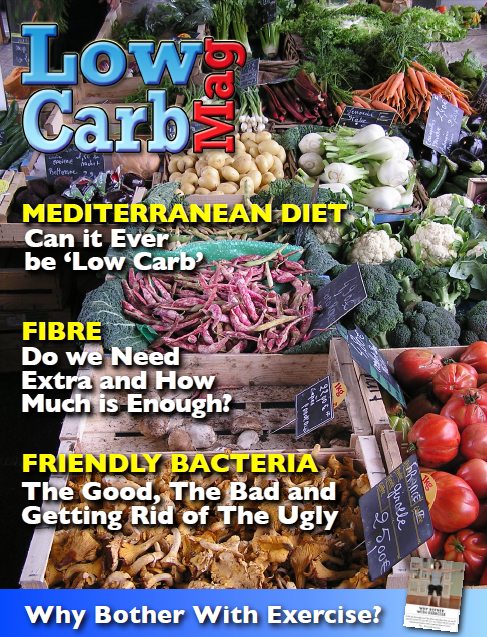 Buy now
Low Carbers like you and I have come to understand that our physical health is important – to us personally and also to those around us – the ones we care about deeply.
Whether you're just beginning your low carb journey or you've been on it for years – getting the right type of accurate information is vital. SImply because when we are better informed then we can make better choices in what we do about our own health and well being.
For a long time I have felt there was something missing, something you and I and the rest of the low carb community needed but were not able to have.
And that was our own source of good solid information, news and comment. We needed some thing – or better still someone – to look to who had our best interests at heart and who was prepared to stand up and make a difference.
But at the same time who was independent and able to give an unbiased input to the community…"
That's why I decided to take action…
That's why I decided to – not just support this magazine – but to get behind it 100 percent!
Now there are a few in our community who already do a fantastic job and I applaud them which is why I consider it part of my job to bring the message of these unsung heros to you – so that we can all benefit from their work, their stories, their understanding and their success. The other part of my job is to serve you and the Low carb community in ways that will best serve all our needs by ensuring as much as I
can that you get access to these peoples knowledge by getting to know about their books, articles, audios, videos and more.
The fact that the medium that other low carbers use to share their wisdom has become so divers is one of the reasons why we chose to use this exciting new medium to publish this magazine. It open up borders by making this a truly global publication and that is something that could not have even been
imagined before now.
In terms of getting information, advice and support, there has never been a better time to join in with the Low Carb movement than right now. And it's because of that and so many other reasons that we'll talk about later, that I'm so glad you decided to make the wise decision and join us.
There is already so much in this magazine.
(Visited 104 times, 1 visits today)