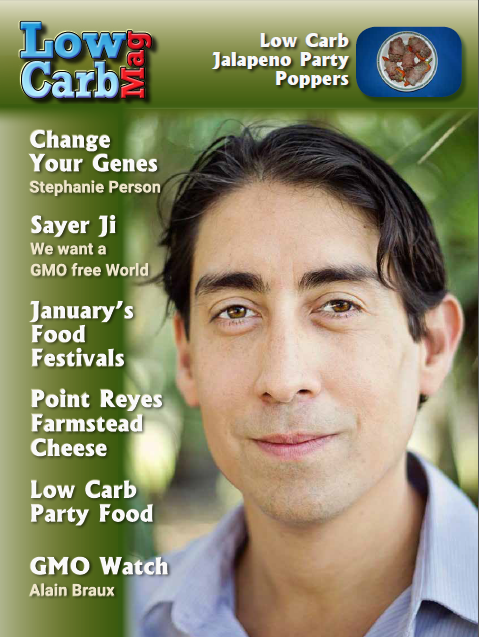 In this months Low Carb Magazine we feature some great party food recipes that you'll want to try.
Normally back copies are $2.99 but you can get it for free here.
First of all… A very happy new year to you! I do hope that 2016 will be a wonderful 12 months in which you see all your hopes and aspirations transformed into a healthy reality.
We'll do our best to help by bringing you good solid information on healthy eating, exercise , tackling ill health and disease, keeping up with the latest research and more.
But it must be remembered that the one person who will be the most dedicated to your well being is not your health advisor, your other half, your guru or anyone else. No… The one person who is – or should be – dedicated you YOUR health is you.
That of course means you need to make decisions about what step you take to be healthier and those decisions must obviously be based on relevant, solid and accurate information. After all
"knowledge is power".
So if you want the power to transform your health, your body even your life, you must have the right knowledge. And then act on it.
"A goal without a plan is no more than a wish".
Just knowing something does not make change happen. Real transformation only occurs when we take relevant information and apply it to the thing we want to change and that change helps move us towards our goals.
Knowledge is just knowledge Applied knowledge is wisdom.
If you don't know about something then go and find out about it – that is what wise people do because they know that once they understand – they can apply the new thing they learnt and create the change they desire.
(Visited 153 times, 1 visits today)