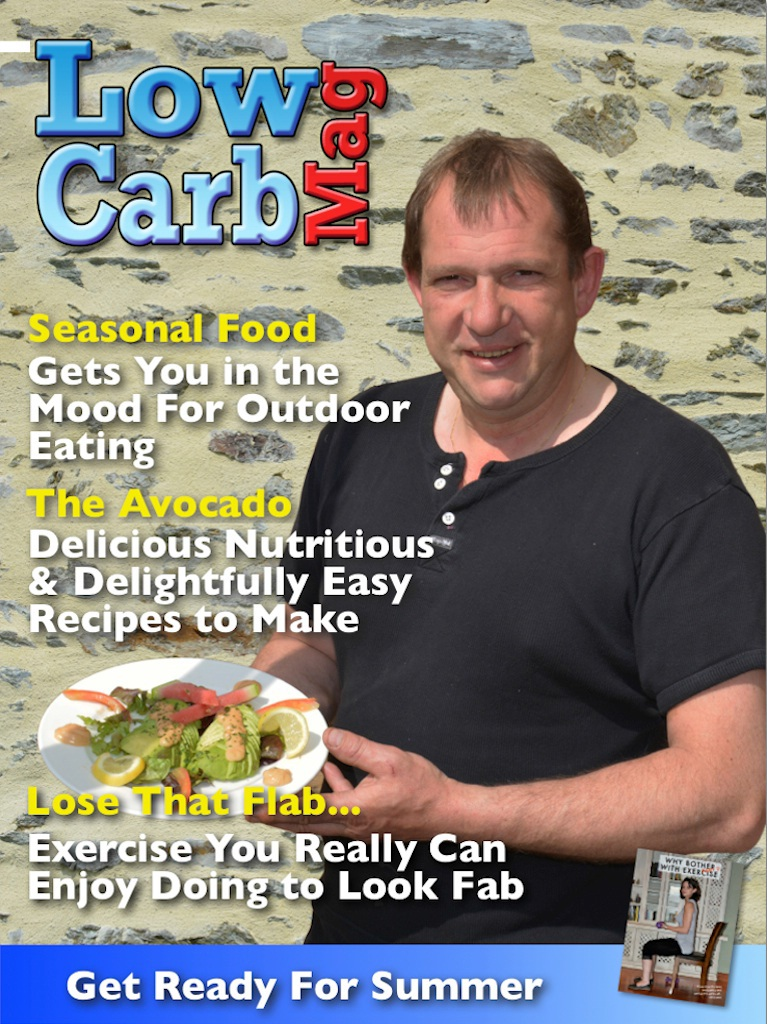 There are loads in store for you in this issue, and we've really gone to town on the "Getting Ready For Summer" theme this time.
In this edition, we have a series of articles on alternative and enjoyable exercise activities – from bike riding to dancing and many others. We also have super easy, quick and yummy summer recipes from an excellent French restauranteur and caterer.
This issue also features some really interesting personalities that have been an awesome contributor to the Low Carb and healthy lifestyle communities as well.
Would you like to get your thoughts not only answered but also featured on our next editions? Well we've got a new feature on the website where you can send in your questions about lowcarb, fitness, paleo and more. So send in your questions because the best ones will appear in the magazine itself in a new section – coming soon – called 'Your Questions Answered'.
These and many more are what awaits you on this edition. Here's how to get your own copy – Click here
(Visited 109 times, 1 visits today)