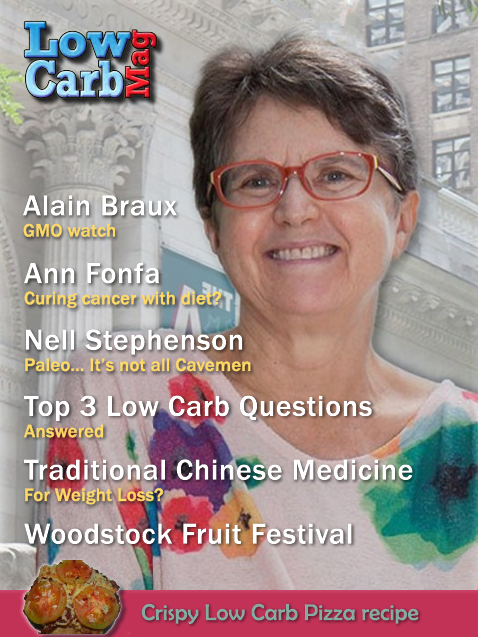 This month we are running a test on how you can get LowCarb Mag. And you might even have already taken part in it as what we are doing is trialing a direct download option.
There is no need to visit a special page, no sign up or anything like that – simply click on the link from the website, Facebook or wherever and download the magazine directly to your device as a PDF.
We know how much you like the mag so we have made it even more quick and easy to get hold of your copy – just the way you like it.
Fruit is something many on paleo and lowcarb diets find troublesome. On one side you have the mainstream media peddling the industrial farmer message about how we must eat five a day and on the other side we have the lowcarb and in some cases paleo food police saying fruit is bad for you as it contains too much sugar.
Both sides have of course developed their own form of elitism with the same extremists saying that seven a day is much better while certain elements in the lowcarb fraternity say you are better off not eating any fruit.
As usual the truth is not found at either of those extremes but somewhere in the middle and most importantly we must be fully aware of the fact that neither Paleo nor Lowcarb can ever be considered a one size fits all solution.
The only person who can and should be deciding how much fruit you eat each day is you and for you to be able to do that – you have to firstly educate yourself about the real nutritional value of fruit and secondly determine how much of those particular nutrients you want to get from fruit versus from other things in your diet.
You already understand that not all fruit is created equal and that there are huge variations in things like how much sugar each type of fruit contains, how much vitamin C, fiber and so on. and of course there are our personal preferences to take into account as well.
The bottom line is that fruit does have a place in all of our lives but how much of a place it takes is for you and you alone to decide.
Though you can be sure that the right place for you will rarely be found at either extreme.
Getting to know more about fruit will have great benefits for you so this month we have chosen to feature the Woodstock Fruit Festival in the magazine. If
you live locally it will most certainly be worth a visit – even if you only want to find out more about paleo's favorite fruit – the avocado.
Last month you had a sneak peak of Ann Fonfa's success in overcoming cancer using mainly diet and lifestyle changes so this month do take the time to read the full article and remember to pass it on to anyone you think may benefit.
One last thing to mention is Pizza.
There is no doubt about the fact that it is one of the things so many of us miss from time to time and could be as dangerous for low carbers as bacon is for vegetarians. Well fear no more as we have a super Crispy Chicken Crust Pizza for you to try this month and the word is – it's YUMMY.
Have a great day and do enjoy your mag.
Until next time,
Mark Moxom
Download Your Own PDF Copy of Low Carb Mag here
Sign up to get the latest Low Carb Mag news and information
(Visited 133 times, 1 visits today)