Joey Atlas MS – Exercise Physiology, is a diet and fitness trainer, author of Amazon.com Bestseller, and a renowned expert in lower body sculpting and toning. But what does Joey Atlas truly preach and what benefit, if any, can you get out of his teachings?
Joey has worked with clients ranging in age from 11 years old to 96 years old since coming into the fitness industry in 1985.. Joey Atlas is a very well known and respected body and health authority in the wellness industry, and in contrast to a number of other fitness authors, Joey is a REAL person and not only a marketer.
Joey is the author of the best selling fitness program called "Fatness to Fitness", author of the program called "THE NAKED BEAUTY", and publisher of his own products. Joey introduced "The Truth ABout Cellulite – Naked Beauty" for women who are suffering from cellulite, particularly cellulite on the lower parts of their bodies.
He has been featured in numerous publications in Northeast Florida such as The Times Union, Ponte Vedra Lifestyles, The Jacksonville Business Journal, TPC Magazine and in several publications in New York such as The Daily Item and Westchester & Fairfield Weekend.
Joey has also served as a consultant to Pepsi-Cola's Corporate Fitness Program at Pepsi's headquarters in Somers, New York.
Visit Joey's Web Site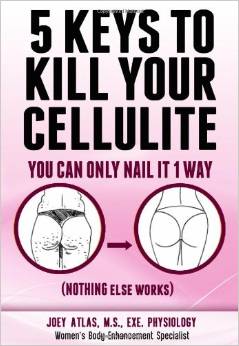 (Visited 224 times, 1 visits today)