"Many persons have a wrong idea of what constitutes true happiness. It is not attained through self-gratification but through fidelity to a worthy purpose." – Helen Keller
I've been contemplating this word, this idea, this emotion, for some time now. Webster's defines it as such: a : a state of well-being and contentment : joy. b : a pleasurable or satisfying experience. c : felicity, aptness —– How do you define it?
Do you measure happiness by how much money is in the bank, the car you drive or the address where you live? Most people would answer, no. In fact recent surveys show 85% of people asked what defines success, good health is essential, 83% answered finding time for the "important things" in life.
Happiness is also about having meaning and purpose in your life. I have been contemplating this idea so much lately and I recently read an article that purpose and meaning is actually more important than happiness. However, I would argue, that purpose and meaning ultimately lead to happiness, contributing to overall better health.
Take time to enjoy the process of your to-do instead of just crossing it off.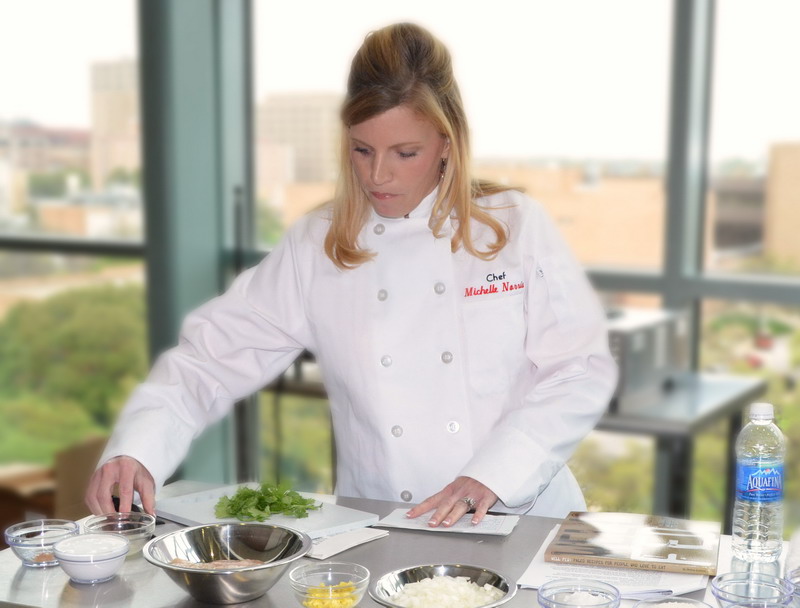 Michelle Norris is a self taught, life-long gourmand, with a love for coaching others in the finer points of achieving true kitchen mojo.A burning desire to re-write food policy on a national level as a "credentialed" food crusader has her currently pursuing a degree in the Culinary Arts.
By creating new, innovative and gastronomic-delight Paleo versions of avant garde gourmet foods, Michelle wins-over even hardened skeptics to the idea that one need not sacrifice love of fabulous tasting food en-route to achieving — and maintaining — true Ancestral Wellness.
She is a co-founder of Paleo f(x)™ LLC they are the producers of the highly acclaimed and much talked about Paleo f(x): Ancestral Momentum-Theory to Practice Symposium that took place in Austin, Texas March 14th – 17th, 2012 and again March 28th – 30th, 2013 and is set for it's 3rd run April 11th -13th, 2014.
Click this link to get the magazine where you can read Michelle's full article
Visit Michele's website
Like Michelle's FB Page
Follow Michelle on Twitter
(Visited 37 times, 1 visits today)