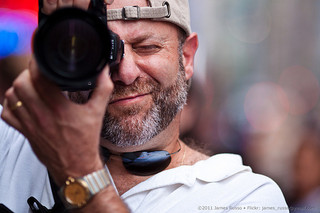 An image is definitely worth a thousand words…
We love our graphic and image contributors which is why we try and include image attribution wherever we can.
If you want to see which talented person took the photo or made an image displayed on this website, simply hold your mouse over the image and their name will appear. This works in most up to date browsers.
In many posts, you will also find an image attribution link at the end of the article.
If they have an online presence then wherever possible clicking the image will take you to it.
Try it on this image and you'll see what we mean…
Please let us know if you find any image links broken or errors in who is referenced as the source of an image.
To do so, simply use the contact form and mark the subject line as 'Image Source Correction'  and make the first line the URL of the page which needs updating.

You can copy that URL from the address bar of your browser when you have the page open. For example the address of this page is https://lowcarbmag.com/image-policy/
Thank you so much for helping us to give credit where credit is due…
Mark
Photo by James Russo
(Visited 251 times, 1 visits today)