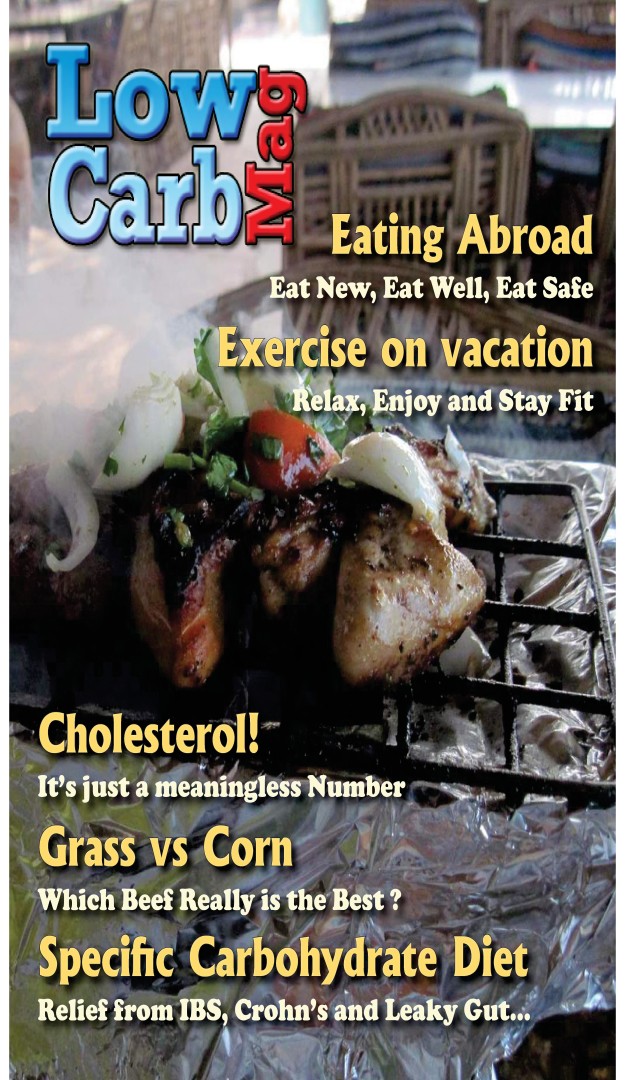 Buy now
Packed into this issue we've got a whole host of great articles for you…
The first of those is one that explains in detail how to cook the perfect steak on a
barbecue Now you might think that you know all there is to know about how to do just that but you know, when you look into it there are many things that we take for granted that aren't actually best practice. Well this article leaves no steak un-turned and I can promise you that by the end of the article your steak cooking prowess will be beyond compare.
Included this month are two long articles that stand head and shoulders above all
of the others.
Well, the first interview with Barbara Roberts – tells us exactly what the
truth is about statins.
I also had the pleasure of interviewing Jordan Reasoner.
Our recipes this month have a decidedly Spanish flavour and quite frankly everyone
in the Low Carb Mag kitchen throughly enjoyed testing them. And you'll notice that
as a result of your feedback – we've gone to a step-by-step format in showing you how to prepare them.
So there you go, I know you'll enjoy this months content and don't forget – please do send in your feedback… it's only by acting on what you tell us that we can make this magazine the best Low Carb and paleo magazine ever.
(Visited 155 times, 1 visits today)