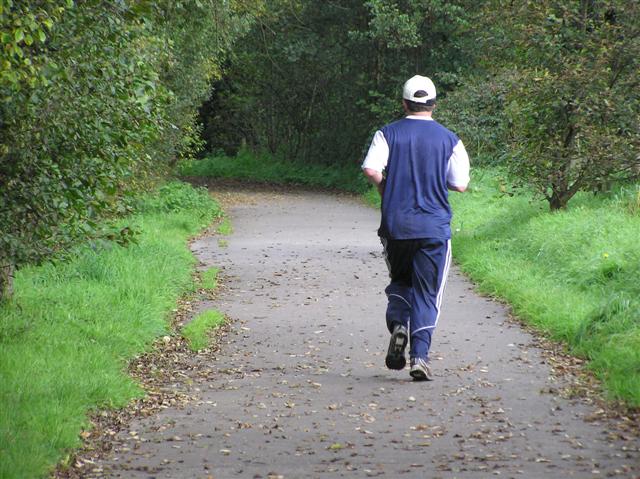 Whether you travel for business or pleasure, keeping fit on the road doesn't have to be hard. Here are four ways to get in a good workout away from home.
1. Use a jump rope. I know this may not be the first thing that comes to mind when you think of cardio, but it's a great option that can get your heart racing without sacrificing room in your suitcase. This cardio exercise works your arms, legs and core. It also improves balance, coordination, agility, quickness and footwork. It's a staple for many athletes working toward endurance. Start off by setting a timer for intervals. Depending on your conditioning level, it can be 1 minute on, 1 minute off, for 20 minutes. If you're looking to add intensity, try stringing together some double-unders. This requires some practice, but the results are worth the effort.
2. Try a fitness video. If you're staying in a hotel room, you might have access to a DVD player. If you have a laptop, see if you can download a video. There are so many options out there.
Beach Body's Insanity and P90x have been a popular choice the past few years. Both are geared toward high-intensity interval training. Insanity is a 60-day program and arguably one of the hardest video workouts available. It uses Max Interval Training; you work as hard as you can for 3 minutes, followed by a 30 second rest. The workout ranges from 30 to 60 minutes.
P90x is a 90-day program that uses a circuit format, moving from one exercise to another with little rest in between. It pairs specific muscle groups together for strength training and offers a few videos that focus on specifics: plyometrics, abs and yoga, to name a few.
3. Map a run. If you're looking to get outdoors for a run or walk but don't know where to go, use an application online or on your smartphone to plan a route. There are several applications such aswww.mapmyrun.com that allow you to enter your location to find a route. You just enter the ZIP code and a map will appear with several different options, sorted by distance. If you're feeling adventurous, you can create your own route.
(Visited 52 times, 1 visits today)