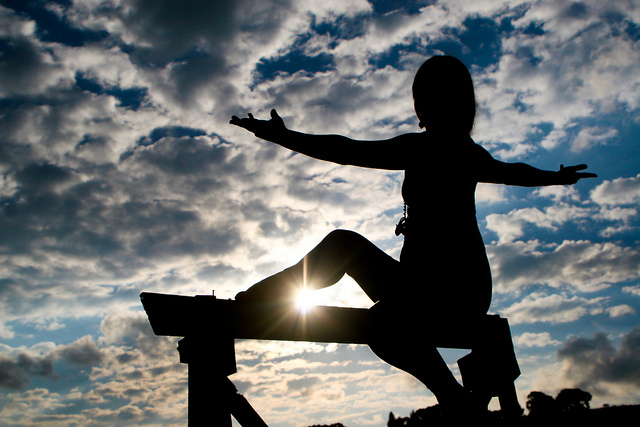 If you want an exercise option that motivates you and challenges your fitness level, discover the magic of exercising outdoors. Whether you're fantastically fit or just starting to include regular exercise activities, step outside, breathe deeply and give your training some fresh air.
A fat-burning metabolism that keeps you slim, youthful and energetic needs more than striking a pose in front of the water cooler or the fridge. Staying active maintains healthful body composition. Too much inactivity starts a vicious cycle allowing our bodies and brains to become lethargic. You'll be able to do less until gradually you're carrying around an extra payload of fat cells. When it's gorgeous outside, by all means get out there and play!
There are significant benefits to outdoor exercise. Just being outside is good for your body, mental outlook and spirit. A 2009 study published by the Journal of Epidemiology and Community Health found that those living closest to nature were healthier. Those living within one kilometer of a park or a wooded area experienced less depression and anxiety.
(Visited 46 times, 1 visits today)