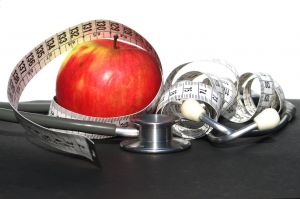 HEALTH experts have called for a change in lifestyle, regular exercise, healthy diet and avoiding oily and fast foods, and controlling blood sugar level to prevent diabetes.
They expressed these views during an awareness seminar on "Diabetes is fatal but prevention is possible" held under the aegis of the Mir Khalil-ur-Rahman Memorial Society (Jang Group of Newspapers) in collaboration with Association of Physicians of Pakistani-descent of North America (APPNA) here at a local hotel.
The experts termed diabetes as the mother of all diseases, which gives birth to so many other diseases, including renal failure, heart attack, losing sight, paralysis, non-healing bruises leading to amputations. Presently, they said, there are 370 million diabetics in the world, out of which 7.2 million patients are in Pakistan, which ranked Pakistan as a country with 7th highest prevalence of diabetes. However, he said Pakistan was feared to become at 5th place by the year 2020 if people do not change their habits.
(Visited 40 times, 1 visits today)