Dr. Sigurdsson is a cardiologist at the Department of Cardiology at The Landspitali University Hospital in Reykjavik Iceland. He also practices cardiology at Hjartamidstodin (The Heart Center) which is a private heart clinic in the Reykjavik area. He is a Fellow of the American College of Cardiology (ACC), The Icelandic Society of Cardiology and the Swedish Society of Cardiology.
Dr. Sigurdsson is a specialist in internal medicine and cardiology. He did his cardiology training at the Sahlgrenska/Östra University Hospital in Gothenburg, Sweden and at the Royal Jubilee Hospital in Victoria BC, Canada between 1988 – 1996. He is past president of the Icelandic Cardiac Society.
Dr. Sigurdsson main interest has been in the field of coronary heart disease and heart failure. He has published more than 100 scientific abstracts, articles and book chapters in international journals and text books.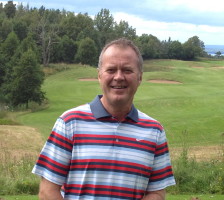 Dr. Sigurdsson's Facebook Page
(Visited 209 times, 1 visits today)