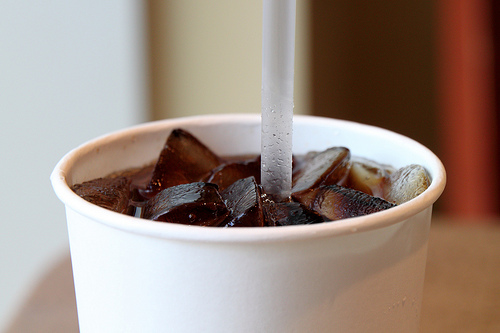 The availability and consumption of sugar-sweetened beverages (SSBs) in secondary schools is associated with higher adolescentobesity rates in British Columbia (BC), Canada, according to a study published in the open access International Journal of Behavioral Nutrition and Physical Activity.
As with most developed countries, the percentage of Canadian youths aged 6-17 that were overweight or obese was 19.5% and 11.6%, respectively, recorded in 2010. Sugar (natural and added) accounts for 25% of total calorie intake in Canadian adolescents, with 36-44% of this coming from added sugars, predominantly from SSBs.
Children consume around 35-47% of their dietary intake in the school environment. Previous studies have found that the availability of particular foods or beverages at school is associated with their increased consumption. Researchers from University of British Columbia and the Child Family Research Institute in BC investigated the school food environment and the association of availability and consumption of SSBs with students' BMIfrom grades 7 to 12 (ages 12 to 18).
(Visited 39 times, 1 visits today)