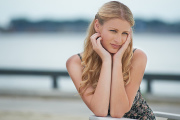 No one can squeeze more hours into a day, but we certainty try. Unfortunately, too many of us extend the hours of our day by cutting back on sleep. Here are the warning signs that you are overdoing it and probably have been for some time.
You Need an Alarm Clock to Wake Up
If you can't wake up on time without electronic help, this is a sign that you're sleep deprived. If you're jolted out of a deep sleep every workday or feel the need to repeatedly hit the snooze button, you're not getting enough sleep.
Impaired Decision Making
Chronic sleep deprivation impairs our ability to make minor decisions. The decisions could be as inconsequential as where to sit in a movie theater, what movie to see, or whether to take a window or an aisle seat on a flight.
Impulsivity
There is another form of impairment besides an inability to make decisions. Some aren't paralyzed. Instead, they rush into making major decisions on impulse, without thinking through the consequences.
Irritability
If you're not sure whether or not you are irritable, ask your spouse or partner. He or she will know if you're irritable.
Your Pillow Looks More Attractive Than Your Partner
Lack of sleep can lower sex hormones and increase stress hormones, which of course further lowers the sex drive.
You Get Sick All of the Time
How many times have you been sick in the past year? If you can't remember, but you know it was a lot, you probably have an impaired immune system. The immune system needs adequate rest to function at optimal levels.
You Honestly Can't Recall
If you don't know what happened to your memory these days, lack of sleep may be the culprit. All of the mnemonic tricks in the world pale in comparison to adequate rest.
(Visited 53 times, 1 visits today)