Abel James aka The Fat Burning Man is a ripped active fit and all round nice guy who know the secret of getting fit and healthy without the usual long hours of exercise. bearing that in mind, maybe it would be fruitful to listen to someone who can show you how to lose 20 pounds in forty days.
Abel's Fat-Burning Man Show rose to the #1 most popular health podcast in the United States and United Kingdom and went on to top the charts in more than 7 countries across the world for the past 2 years.
A research junkie, Abel James completed high school and college in a total of just six years. Distinguished as Valedictorian at New Hampton School, he earned his A.B. from Dartmouth College and graduated as a Senior Fellow with Honors with a concentration in Psychological and Brain Sciences.
Hailing from the frosty backwoods of New Hampshire, Abel James lives with his kitchen co-pilot, Alyson, and his rambunctious yellow lab, Bailey, in Wilder, Tennessee.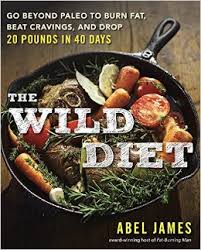 (Visited 65 times, 1 visits today)