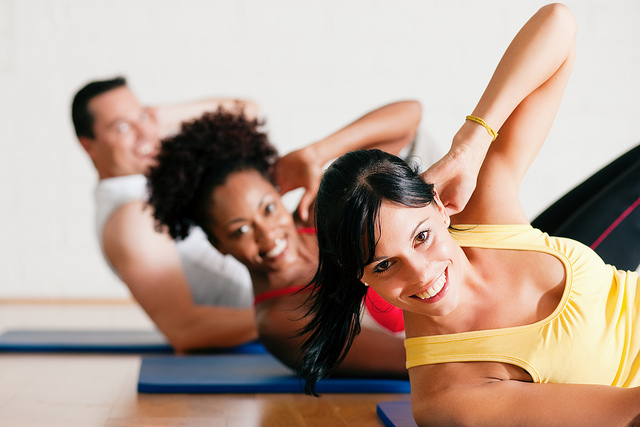 We totally get it. Cardio is terrible. Sure, there's the endorphin rush that comes after an elliptical sesh. But, that doesn't change the fact that spending an hour on the treadmill is soul-suckingly boring.
Which is probably why New York City is buzzing about 305 Fitness: It's actually — gasp! — fun. Started by Sadie Kurzban in 2012, 305 (named after the area code in Kurzban's native Miami) is basically a serious workout posing as a dance party. We first met Kurzban at a 305 class, and to say that she kicked our butts would be a pretty big understatement. This is clearly not your mother's Zumba class.
Lucky for all of you, Kurzban and company have come up with an exclusive series of dance-inspired moves that are designed to burn some real calories. But, the thing is, you don't really get the full effect unless you have the right tunes. So, the ladies have put together the perfect playlist to get your booty moving, whether you like it or not. Press play below, then click on to the first move. We dare you to stay in your seat.
(Visited 48 times, 1 visits today)