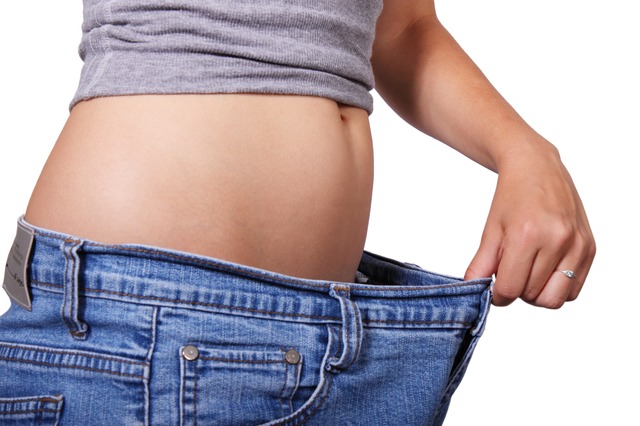 Sitting on the beach and sipping margaritas may be more appealing to you right now than hitting the gym. Summertime often translates into weight gain, especially if you are packing your schedule with dinner and drinks on the patio. So in order to avoid the shock of putting your skinny jeans back on this fall, here are five ways to avoid those summer muffin tops.
1. Banish bloating 
Hot and sweaty summers often translate into bloating. When you sweat, you lose potassium, which causes water retention and increased cellulite. So instead of grabbing salty snacks, chose high-potassium foods like: bananas, dried apricots, yogurt, fish, avocados… and of course plain old water (not the chemically-flavored stuff — just plain old filtered tap water).
2. Get naked! 
According to the author of The Hormone Diet, when your body is cold it burns extra calories trying to warm up. So naturopathic Dr. Natasha Turner says you should sleep in the buff and turn up the AC. It may also lead to extra romance in the bedroom… which is said to burn about 100 calories (equivalent of one cafe latte or five chocolate-covered strawberries).
(Visited 59 times, 1 visits today)