Here is a list of ingredients that are (usually) gluten-free: chocolate, sugar, fruit, cream, nuts, peanut butter, honey — in other words, everything you need to make an entirely satisfying treat for an afternoon snack, a midnight craving, or an elegant final course for your next dinner party.
Whether you are gluten-free, trying to sweeten up a gluten-free friend, or just in the mood to eat something extremely tasty, here are 10 desserts to try. We promise the words "divine" and "heaven" will come to mind before "gluten-free."
Thai Peanut Butter Cups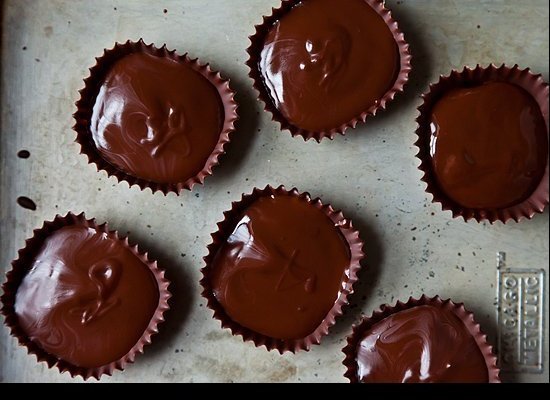 These homemade peanut butter cups put Reese's to shame. You infuse coconut milk with all your favorite curry flavors: galangal, lime zest, lemongrass, and Thai chilis. Then, blend with peanut butter and pipe into tiny chocolate cups.
(Visited 209 times, 1 visits today)